On 10th November 2010 the Measurement and Reporting of Water Takes Regulations 2010 came into force, introduced by Central Government as a means to managing New Zealand's water resources. What this means for irrigation permit holders, is that there will now be minimum requirements for recording and reporting on water takes. All permit holders with 5-10l/s now have just under a year to be fully compliant by 10th November 2016.
The new legislation means that irrigation permit holders will need to have water meters installed on their irrigation systems.
The new regulations stipulate that meters need to have a degree of accuracy of plus or minus 5%, and each meter is to be verified by a 'Blue Tick' approved person or company, once initially and then once every five years thereafter.
For more information
Water flow tests
To verify the accuracy of a water meter there needs to be a flow test conducted.
Liquid Action has come up with a means to conducting the flow test that is accurate, cost effective and relatively quick to implement. Aptly named, the Rocket which looks likes its namesake, is a 4.5m length of clear space required for verification.
The Rocket works by simulating a clear, straight length of irrigation pipe and creating a 'Test Rig' approved by Marlborough District Council.
In most cases we will make a simple modification to the existing irrigation headworks, allowing the Rocket to be connected.
Attached to the Rocket is a purpose designed instrument that uses ultrasonic technology to measure the rate of the water diverted from the irrigation pipe through the Rocket.
The instrument takes a measurement which we use to verify the existing meter.
If there is a variance we will make any necessary adjustments to the meter, or install a replacement meter.
Once complete, we provide you with a verification certificate to present to the Marlborough District Council.
The Marlborough District Council will only accept verification certificates from Blue Tick accredited providers, and we are Blue Tick approved.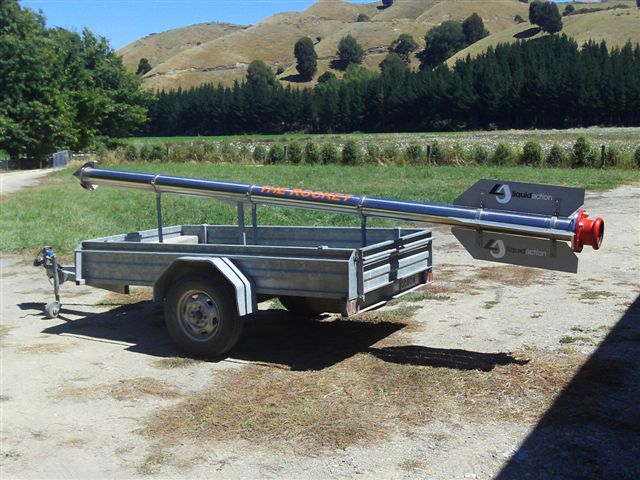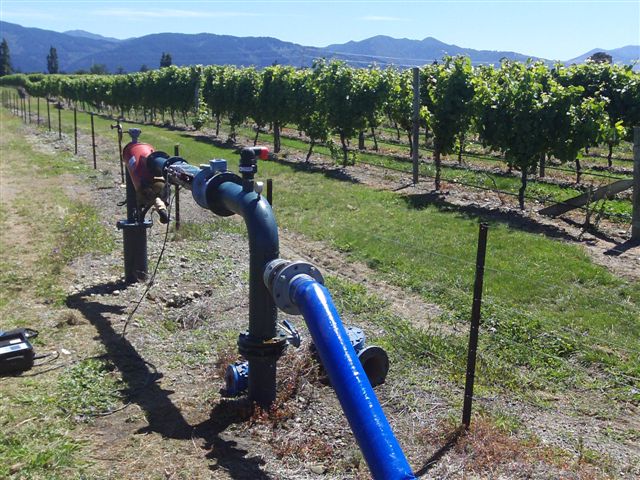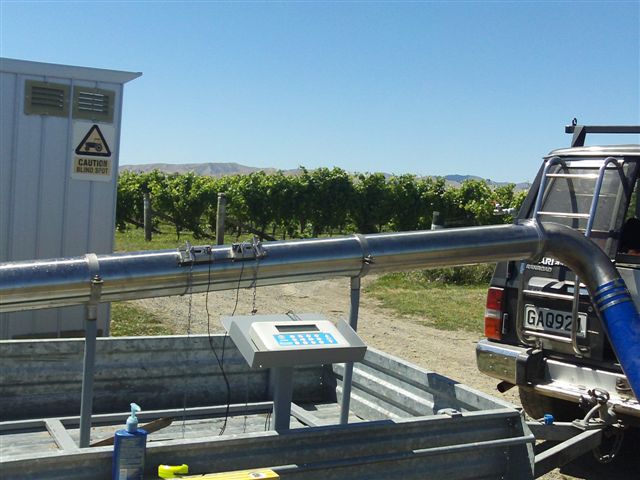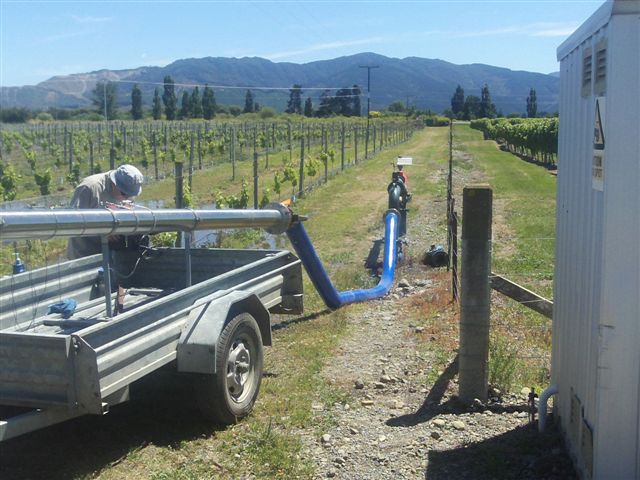 How else can we help?
We can also assist you with the ongoing verification tests (once every five years) and with meeting the more frequently required data reporting requirements as stipulated by the Marlborough District Council.
We recommend that you contact us in plenty of time to have water meters verified before the 10th November deadline.
Please contact us on (03) 570 2160 or 021 550 867, or email for a booking or more information.